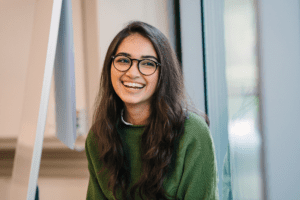 Achieve your dream smile with traditional metal braces in Roseville, MN. Conventional metal braces can straighten your teeth and restore your orthodontic concerns. We also offer other traditional braces options, such as ceramic braces and lingual braces. 
What Are Traditional Metal Braces?
Traditional metal braces can straighten your teeth with brackets and archwires. Brackets are attached to each tooth and then connected with archwires. Over time, your dentist will tighten the archwire, straightening your teeth. Traditional metal braces also include attachments such as elastic bands, expanders, and spacers. Elastic bands are used around individual brackets and can be used to align your jaw in bite concerns. Expanders are usually used on the top jaw to widen the jaw. This can help patients with small jaws that do not allow the teeth to sit comfortably. Lastly, spacers create space between teeth if the teeth are too closely crowded together. 
Lingual and Ceramic Braces in Roseville
If you are looking to benefit from traditional braces but want to do so more discreetly, you may benefit from lingual or ceramic braces in Roseville. Lingual braces sit on the back of the teeth and straighten them discreetly. Ceramic braces use tooth-colored brackets to blend in with your natural teeth. It is hard to see ceramic braces and lingual braces from far away. 
Why Choose Traditional Braces Over Aligners?
Many patients visit Personal Care Dentistry and wonder if clear aligners or traditional braces are a better choice for them. Of course, the decision depends on your oral health, but we can tell you a few advantages of choosing traditional braces over aligners. 
Ease of Not Removing.

First, traditional braces in Roseville are best for patients that do not want to get overwhelmed with putting in and taking out their aligners. With conventional braces, the braces stay on all the time, and there is no hassle of removing them. 

More Affordable.

A significant advantage for many patients is that traditional braces are more affordable than clear aligners. The most affordable traditional braces are ceramic braces, while clear aligners are the most expensive orthodontic treatment. 

Treats All Ages.

Another reason that many patients choose traditional braces over clear aligners is that there are no age restrictions. Patients that need orthodontic treatment at a young age can only receive treatment with conventional braces. 

Fix All Orthodontic Concerns.

Lastly, traditional metal braces can fix almost every orthodontic concern, while clear aligners can only repair some orthodontic problems. Severe orthodontic concerns such as significant gaps or rotated teeth may not be able to be easily fixed with clear aligners. 
How do I Care for Traditional Braces?
Patients that have traditional braces in Roseville, MN, often ask our dentists at Personal Care Dentistry how they can care for their braces. Traditional braces have a few more extra care steps in the oral health routine. For example, patients should brush their teeth following each meal. To brush your teeth with traditional braces, you should first loosen debris off the braces and your teeth with a wet soft-bristled toothbrush. Next, you should use a small amount of low-abrasive, fluoridated toothpaste to brush the teeth and gums. Pay special attention to the gum line because this area can become easily inflamed with braces. Next, use a water flosser or threader to floss between the teeth and the braces. Lastly, use a fluoridated mouthwash to rinse the mouth. Avoid rinsing the mouth with water after using mouthwash. This will allow the mouthwash to act on the teeth and gums. 
Traditional braces can transform the appearance of your smile. At Personal Care Dentistry, we offer a few different options for braces in Roseville, MN. Patients can choose from traditional metal braces, ceramic, and lingual braces. Additionally, there are several advantages to choosing traditional braces. For more information about braces in Roseville or to schedule an appointment, call our office.