Monday: 7:30am – 5pm
Tuesday: 6:30am – 6:00pm
Wednesday: 6:30am – 6:00pm
Thursday: 6:30am – 6:00pm
Friday: 7:30am – 3:00pm
Saturday: Closed
Sunday: Closed
Thanks to support from our wonderful patients, we've been honored in many of the 'Top Dentist' lists by Twin Cities organizations and received more than 360 5-star Google reviews.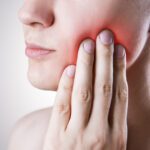 We can help! We specialize in emergency dental care treatment. We can see you the same day you call!

Your first visit to our dental office in Roseville, Minnesota will be enjoyable and positive. We will allow you ample time to ask questions or tell us about any concerns you may have. We will go over your expectations – your visit should be comfortable and educational.
We specialize in gentle teeth cleaning, custom white crowns & bridges, great fitting dentures, cosmetic veneers, gentle root canal therapy, conservative and effective treatment of gum disease, dental implants, and white fillings.
As a local dentist in Roseville, MN, Dr. Walter Hunt and his team will take all the time necessary to ensure your visit at Personal Care Dentistry is a pleasant one.
If you live in Roseville, Falcon Heights, Maplewood, St. Paul, Minneapolis – or anywhere in the Twin Cities – visit our Roseville dental office for all of your dental care needs. Our 8,000 square foot clinic features state-of-the-art technology and a dental care team dedicated to providing you with gentle and comfortable dental care.
More About Us
Contact Us