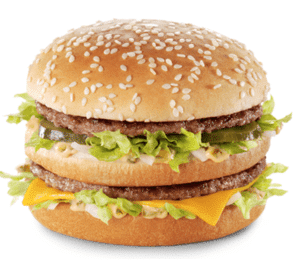 In The Kitchen with Dionne Z.
If you like Big Macs, this recipe from Dionne Z. is perfect for you. But if you make it, don't expect a traditional look of a Big Mac – "two all-beef patties, special sauce, lettuce, cheese, pickles, onions, and a sesame seed bun." However, this recipe will deliver the same yummy Big Mac flavor in a unique presentation and with fewer calories.
Dionne (who is a dental assistant at Personal Care Dentistry when she isn't in the kitchen whipping up yummy dishes) says this is a great dish to take to Fall potlucks or for a weekend football watching party at your home. Or just make a pan of them and you'll have delicious leftovers for you and your family.
Enjoy!
Big Macs with a Twist
Ingredients
1 lb. ground beef
1 tsp. garlic powder
½ cup onion
1 tsp. onion powder
2 tbsp. ketchup
10 tbsp. mayo
4 tbsp. mustard
6 tbsp. dill pickle relish
1 tsp. paprika
Salt and pepper
1 tsp. white wine vinegar
1 cup cheddar cheese
48 tater tots
Directions
Preheat oven to 425 degrees
Brown meat and drain.
Add onions and cook until soft.
Add 2 tbsp. mayo, 2 tbsp. mustard, 2 tbsp. ketchup, 2 tbsp. pickle relish and salt and pepper to taste.
Place 3 tater tots in each muffin cup. Bake 10 minutes.
Remove tots and press them into side of cups.
Fill each cup with hamburger mix. Top with cheddar cheese.
Bake for 15 minutes in oven
Mix remaining mayo (½ cup) , 4 tbsp. pickle relish, 2 tbsp. mustard, 1 tsp. vinegar, 1 tsp. paprika, 1 tsp. onion powder, and 1 tsp. garlic powder.
Drizzle special sauce over each cup and top each with a pickle slice.