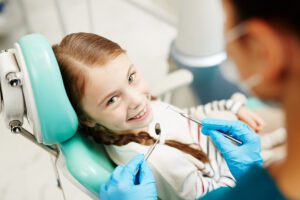 Here at Personal Care Dentistry in Roseville, Minnesota, we understand that the path to obtaining a beautiful smile  can be long and tedious. We don't want you to throw away all of your hard work with simple mistakes. That is why we offer athletic mouth guards. Athletic mouth guards are exactly what they sound like: a mouth guard worn to protect your teeth when participating in physical activities. 
If you do not participate in contact sports, there are still many reasons to wear a mouthguard, including:
To prevent grinding your teeth at night

To protect fragile dental work following treatment

To create a barrier between your lips and dental appliances
We will explain the process of getting a mouth guard and several benefits that come with wearing one to give you complete clarity and confidence in the process. 
What are Athletic Mouth Guards?
An athletic mouth guard is a customized piece of dental equipment that serves as a barrier between your teeth and your lips. The mouth guard holds your teeth in place and helps protect them from injury or damaging any fragile dental work that has been completed in your mouth. Mouth guards are made from a gummy dental plastic that fits the shape of your mouth. 
Getting a Mouth Guard
The process for getting a mouth guard is quick and simple. The dentist will take impressions of your teeth that will be used to create a custom mouth guard that fits you perfectly. You will be able to pick up your mouth guard at a later date and make sure that it fits you properly. The procedure is completely painless. While it may feel uncomfortable at first, you will get used to it over time. 
Mouth guards can last for a long time if taken care of properly. Mouth guards need to be cleaned after each use to help avoid bacterial infection. The more you wear it and bite down on it, the more the plastic will break down and the looser it will feel in your mouth. Once you notice the mouth guard is sliding around and no longer sit securely in your mouth, you'll know it is time for you to replace it. 
Athletic Mouth Guards in Roseville, Minnesota
A mouth guard has the potential to save your teeth from being chipped, broken, and knocked out. It can also save you from biting your tongue, grinding your teeth, and more. If you are interested in mouth guards for yourself or a loved one, we invite you to give us a call at Personal Care Dentistry in Roseville, Minnesota. We are eager to serve you!