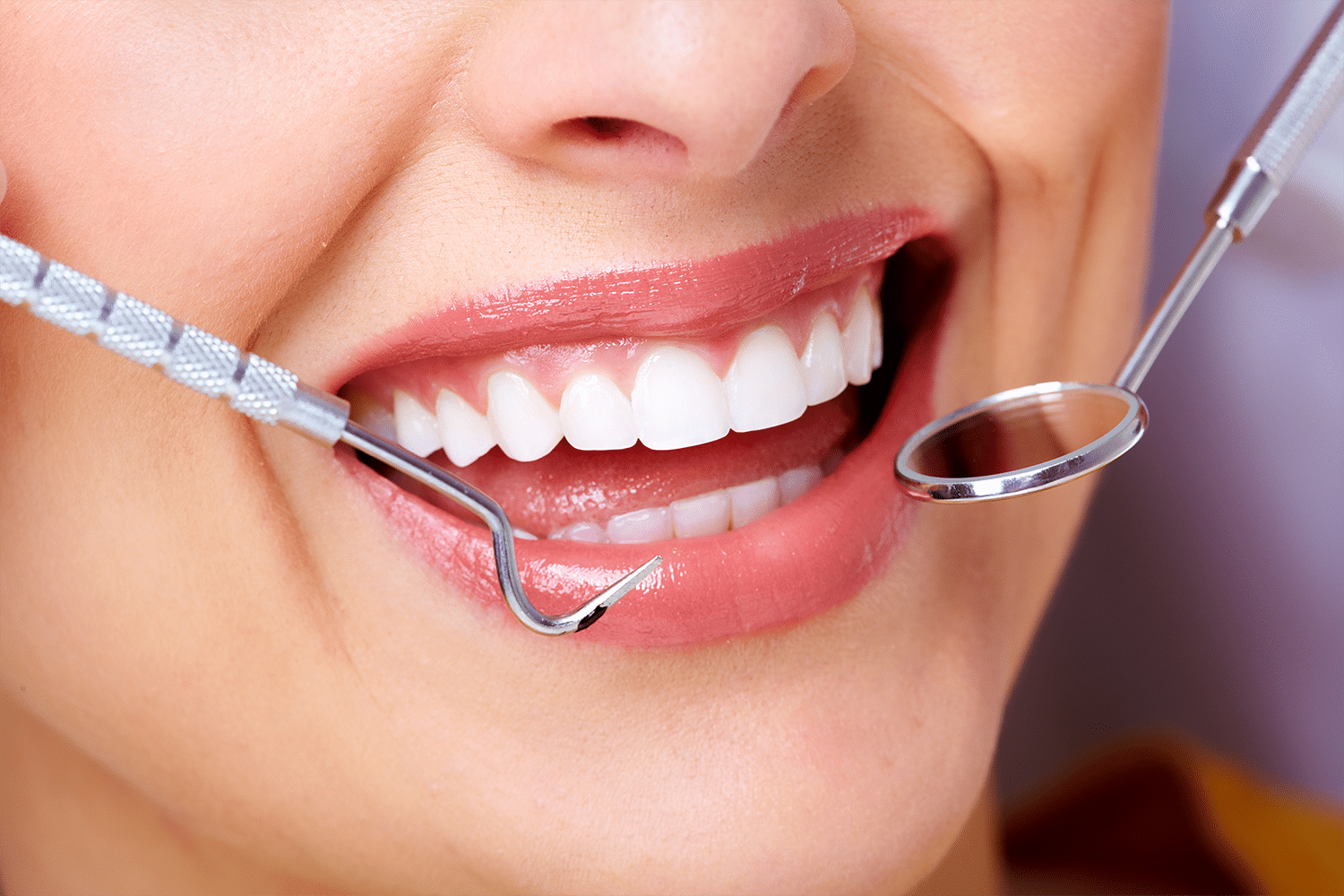 Do you feel like your smile is holding you back? You're not alone. Millions of people are unhappy with their smiles for a variety of reasons. Maybe your teeth are slightly discolored, or your teeth are chipped and crooked. Whatever the reason, our Roseville cosmetic dentist treatments at Personal Care Dentistry can help! We offer a range of cosmetic dentistry treatments that can transform your smile, improve the appearance of your teeth, and give you an added confidence boost.
What is Cosmetic Dentistry?
Cosmetic dentistry includes dental work that improves the appearance of your smile. It primarily focuses on improvement in dental aesthetics in color, position, shape, size, alignment, and the overall appearance of your teeth.
Cosmetic dental procedures can be a quick and effective way to enhance your appearance significantly and improve your confidence. Call Personal Care Dentistry today to look into our cosmetic dental procedures and find out which option would be best for you!
Our Roseville Cosmetic Dental Services
Dr. Walter Hunt, Dr. Kyle Hunt, and Dr. Andrew Heinisch offer the following cosmetic dental services at Personal Care Dentistry in Roseville, MN:
Teeth Whitening:

Teeth whitening is a popular method of removing stains from teeth. At Personal Care Dentistry, we offer home whitening kits which are the ideal way to reverse the stains from smoking, drinking coffee, and general wear. Over-the-counter kits are not as powerful as the ones used by Personal Care Dentistry. This treatment is non-invasive and can lighten teeth by two shades.

Veneers:

Veneers are an excellent option to enhance your smile. We generally recommend veneers if your teeth are discolored, chipped, or crooked. These small tooth-shaped shells are applied to your teeth to create a natural-looking set of pearly white teeth. They are a way to alter your smile permanently and are easy to care for.

Dental Bonding:

Dental bonding is another popular Roseville cosmetic dentistry procedure. We can use this treatment to improve the appearance of your teeth if they are chipped, cracked, or gapped. Dental bonding uses a tooth-colored composite resin that we apply to your teeth and then hardened with a special light. The results are a natural-looking smile that you will love!
And More!
What are the Benefits of Cosmetic Dentistry?
Although "cosmetic dentistry" suggests that the procedures are superficial, there are wide-ranging benefits, including:
Better Dental Health:

You can improve your oral health by investing in cosmetic procedures. If you have hairline cracks in your teeth, adding veneers to cover them can prevent further damage and strengthen the tooth.

Better Diet:

Having an issue with your teeth can impact the food that you eat. If you can alter and fix those issues, you can improve the strength of your teeth and enjoy any food you like without limit!

Better Mental Health:

If you are unhappy with your smile, it can affect other areas of your life, including your mental health. By achieving a more youthful look, it can boost your confidence.

Long-lasting Results:

When you have a cosmetic dental procedure, it is not a temporary fix in many cases. For example, if cared for correctly, veneers can last up to 15 years.
Contact our Cosmetic Dental Professionals in Roseville
Since Dr. Walter Hunt founded Personal Care Dentistry in 1977, we have provided award-winning care to our patients. You might want to access our cosmetic dentistry procedures for many reasons, and our team will be happy to discuss the options we have available. No insurance? No problem! We aim to find a financial solution to help you get access to your perfect smile.
Our treatments are designed to be fast, comfortable, and affordable. You'll be able to see the results immediately, and they'll last for years – giving you a beautiful smile that will boost your confidence and make you look younger. 
Please schedule a consultation today, and let us help you achieve the perfect smile.