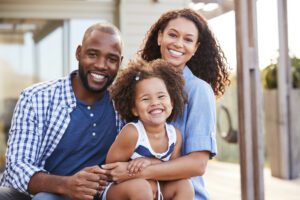 Today, there are many different dental offices that specialize in a variety of dental procedures. Finding a dentist that can accommodate all of your needs in one place can be difficult.  No matter your age or the state of your teeth, Personal Care Dentistry is here to serve you and your family. We are conveniently located in Roseville, Minnesota, at an easy to access location. We invite you to continue reading to learn how our practice can help you!
Here at Personal Care Dentistry, we offer a variety of services to help you and your family achieve healthy, beautiful smiles. A few of the services we offer include: 
Cosmetic Dentistry: Veneers, Invisalign, Teeth Whitening

Restorative Dentistry: Crowns, Bridges, Implants, Fillings, Dentures

Preventative Dentistry: Oral Exams, Cancer Screening, Home Dental Education

Other Services: Periodontal Therapy, Root Canals, Extractions

Dental Emergencies
This is not an all inclusive list. If you are in need of another procedure not mentioned above, please explore our website or give us a call to learn more. 
No matter the size of your family, coordinating schedules is a difficult task. Trying to work around different schedules in order to set up family dental appointments can quickly become chaotic. At Personal Care Dentistry, we allow you to set up multiple appointments for the entire family on the same day to save you time. Everyone can be seen at the same time, decreasing your wait time and improving your day. 
Kids under the age of 18 require a different set of dental care. Baby teeth have a completely unique tooth anatomy and need to be cared for in a different way. This will ensure that adult teeth come in strong and healthy. For teenagers, it is important to help them develop good oral hygiene habits and align their teeth as soon as possible. 
Helping your kids establish healthy oral hygiene habits at a young age is important to help them avoid dental issues later on. Here at Personal Care Dentistry, we are expertly trained and educated on how to care for each child individually. We want to help them achieve healthy smiles that they are proud of. We have provided a safe and comfortable environment to help each patient enjoy their visit to the dentist's office. 
Family Dentistry in Roseville, Minnesota
Here at Personal Care Dentistry, we are eager to help each member of your family gain a beautiful smile. If you know you or a family member is particularly sensitive to any aspect of the different dental procedures, please do not hesitate to reach out to us. We are happy to accommodate your needs. Give us a call today or come into our office in Roseville, Minnesota.