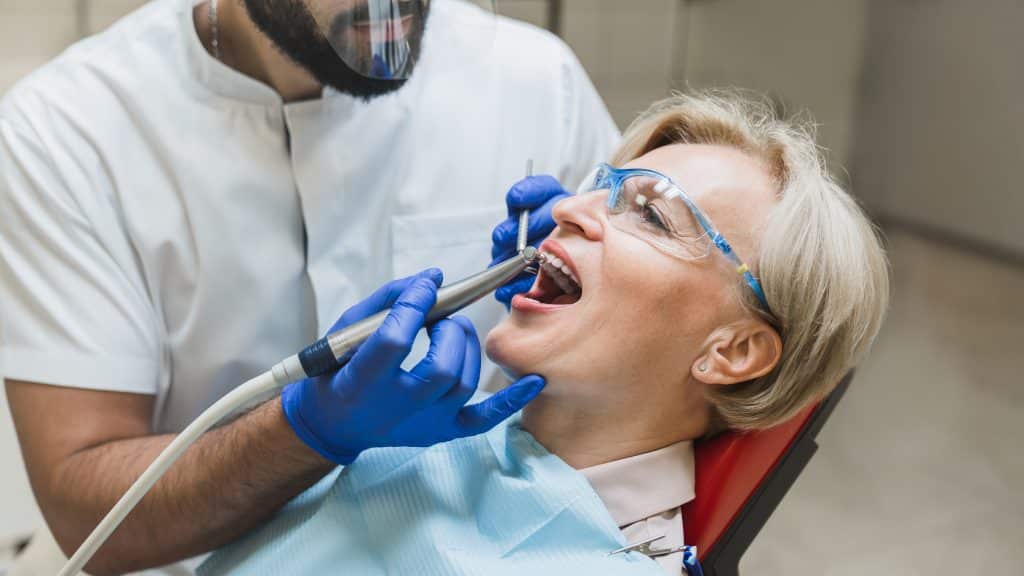 Welcome to Personal Care Dentistry, the family-friendly office that provides all your dental care needs! Whether you are looking for something as simple as teeth whitening or a complete smile makeover, we offer a variety of cosmetic treatments that can dramatically improve your smile. We also provide restorative solutions if you have damaged or missing teeth and preventative care to ensure your family stays healthy. And our team is ready in Roseville to help you if your dental treatment requires oral surgery. We'll help you find the best options to get that perfect smile.
If you have any questions or concerns about oral surgery, please do not hesitate to reach out. We are here to help answer your questions and to provide you with the best care possible.
The Importance of Proper Oral Care
Proper oral hygiene is essential for a healthy and happy lifestyle. Regular visits to the dentist help detect any early signs of decay, periodontal disease, or other oral conditions. When detected early, we can treat these issues more easily and quickly with less discomfort to the patient. If left untreated, however, these conditions can worsen and cause more severe damage. Sometimes, you may require oral surgery to treat your oral needs.
Roseville Oral Surgery
The good news is that oral surgery may not be quite as daunting a task as it may sound. Oral surgery is an umbrella term for a range of procedures to help maintain the health and integrity of your mouth, teeth, and jaw. Oral surgery can include treatments as simple as dental fillings. Effective oral surgeries can prevent much more severe issues from developing! These days, modern technologies combined with our skilled professionals make these treatments easier and faster than ever. Depending on your individual needs and preferences, the type of oral surgery can range from fixing minor chipped teeth to performing implantations or even complicated maxillofacial reconstructions. We are here to answer any questions about the procedures that would be best for you. We'll create a safe treatment plan to keep your teeth happy and healthy.
Personal Care Dentistry offers a wide range of services to help maintain oral health, from wisdom teeth removal and tooth extractions to dental implants. Dr. Walter Hunt, Dr. Kyle Hunt, Dr. Andrew Heinisch, and their team are committed to providing you with the highest quality of care. With their extensive training and experience, they can offer minimally invasive treatments designed to provide maximum comfort and safety.
Our Commitment to Safety and Comfort
Personal Care Dentistry is committed to providing the highest quality care and patient safety when performing oral surgery. Safety and comfort are essential during your treatment. To ensure a comfortable experience, our team will review all necessary steps with you in-depth before the procedure begins. We'll also provide you with aftercare instructions to help ease any pain and ensure you have a smooth recovery.
Aftercare Instructions
Once your procedure is completed, you should follow a few post-operative instructions to ensure proper healing. These include avoiding eating solid foods for a few days, limiting physical activity, and using over-the-counter medications to reduce pain and inflammation. We also recommend drinking plenty of fluids, using a soft-bristled toothbrush and mouthwash to keep your gums and teeth clean, and avoiding smoking.
If you have any further questions or concerns about our oral surgery services, please do not hesitate to contact the team at Personal Care Dentistry. We are dedicated to providing the highest quality of care in a comfortable and safe environment. We look forward to helping you achieve your perfect smile!
Thank you for considering Personal Care Dentistry. We look forward to serving you soon!