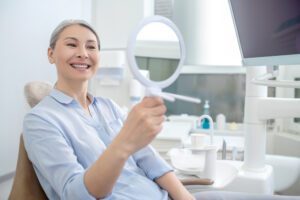 Our smile can say a lot about our health and lifestyle; it can influence our look and confidence and even impact our general health. However, whether it is because of poor dental hygiene, age, or accidents, we might find ourselves with a broken, missing, or damaged tooth. In this case, restorative dentistry can help you find an elegant solution and restore your smile in no time.
Because the term refers to a wide range of dental practices, getting in touch with an expert oral health professional in Roseville, Minnesota, is always the first step to start working towards the perfect smile.
What Is Restorative Dentistry?
Restorative dentistry is the practice of finding suitable solutions to restore the health of teeth, gums, and mouth. Several practices fall within the range of restorative dentistry, including:
Fillings
Teeth whitening
Crowns
Bridges
Dental implants
Dentures
Veneers
These practices aim at restoring the health of your teeth, increase their functionality, and improve your general oral health. Through these practices, it is also possible to safeguard the health of your mouth structure, which can prevent future issues and common dental problems.
While some restorative dentistry procedures are more complicated, some are part of standard oral care treatments. Indeed, depending on the state of your gums and teeth, your dentist might recommend one of the procedures seen above.
What to Expect from Restorative Dentistry
When it comes down to improving the look of your teeth and the health of your mouth, it all starts with a visit to your dentist. During the consultation, your dentist might recommend one of the practices seen above to replace a missing tooth, repair damaged teeth, or preserve the health of your gums.
Depending on your dentist's recommendations, you will be able to find out more about the procedure ahead.
Benefits of Restorative Dentistry
Restorative dentistry is performed to find a long-lasting solution to common oral health issues, including missing or damaged teeth. However, the benefits of such procedures go beyond that!
Eliminates Pain or Discomfort
When dealing with a broken or damaged tooth, you are likely to experience pain or discomfort. This happens because these teeth impact the overall health of your mouth, they become more prone to the accumulation of bacteria, and they facilitate painful infections. When dealing with such issues, restorative dentistry can help you prevent tooth decay and reduce or eliminate the pain you might feel because of such conditions.
Improves Functionality of Mouth and Jaw
If you have a missing or painful tooth, many functionalities of your mouth can be compromised. Indeed, simple actions such as chewing, biting, drinking, or speaking can become much harder or cause you discomfort. After restorative dentistry, you can go back to enjoy all the functionalities of your mouth and without pain. This can also cause related benefits, such as helping you better enjoy meals and improve digestion.
It's a Long-Lasting Solution
Broken or missing teeth are often the root cause behind inflammation, infections, and accumulation of bacteria. Frequent visits to the dentist might help you keep these issues at bay, but they are bound to return and cause you discomfort. Restorative dentistry is a long-lasting solution that will help you safeguard the health of your mouth for years to come.
Improves Appearance
A missing or broken tooth can significantly influence your look and appearance, which, in turn, can influence your confidence and self-esteem. With restorative dentistry, you can go back to be proud of your smile!
If you're looking to restore a broken or missing tooth, contact our office to learn more about our restorative dentistry treatments and schedule an appointment today!