Personal Care Dentistry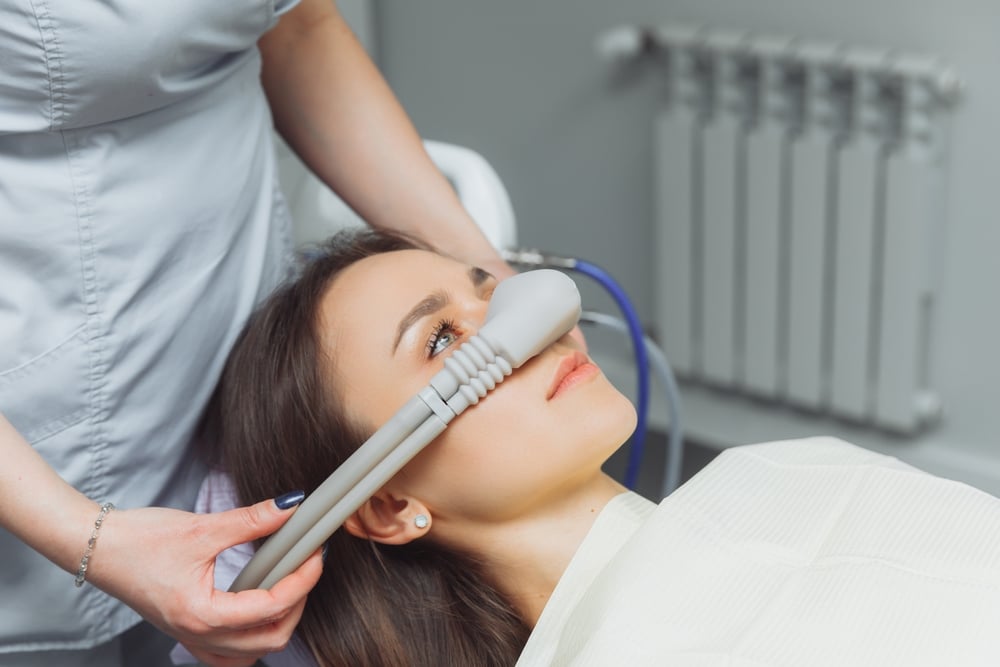 offers family dentistry services to help your family stay healthy and happy. We know it can be hard to make time in our hectic lives for regular dentist appointments, so we strive to offer convenient services that work for you. Dr. Walter Hunt, Dr. Kyle Hunt, and Dr. Andrew Heinisch provide a wide range of services in Roseville, MN, including sedation dentistry. Our office is designed with family comfort in mind – from the inviting atmosphere to state-of-the-art technology.
We look forward to providing your family with the personalized care needed for sound oral health now and into the future.

The Benefits of Sedation Dentistry
Sedation dentistry is an excellent option for those who struggle with dental anxiety, have difficulty sitting for long appointments, require multiple procedures, or fear needles or pain. Our sedation dentistry options allow patients to remain comfortable during the appointment and recover quickly after. At Personal Care Dentistry, we offer sedation dentistry services that are safe and effective. We understand the value of your time and want to ensure that your experience is as comfortable and efficient as possible.
Types of Sedation Dentistry Available
At Personal Care Dentistry, we offer nitrous oxide (laughing gas), which is a mild form of sedation that helps patients relax without making them fall asleep.
Risks Associated with Roseville Sedation Dentistry
Discussing the potential risks associated with sedation dentistry before undergoing any procedure is essential. Some potential risks of sedation dentistry include drowsiness, fatigue, nausea, and decreased coordination.
What to Expect With a Roseville Sedation Dentist Visit
Before your appointment, you must fill out a medical history form. This form will help our team determine if sedation dentistry suits you.
Nitrous oxide (laughing gas) is a standard sedation dentistry option. We will provide you with a comfortable breathing apparatus connected to a metered dose of the laughing gas, allowing me to control how much medication you receive. This medication helps you feel carefree and calm during your appointment! You may feel a little lightheaded, but that sensation is normal and nothing to worry about. Once your treatment is over, our dentist gives you pure oxygen to flush the nitrous oxide out of your system. Because the laughing gas leaves your system so quickly, you'll be able to drive yourself home after the procedure.
If you have any questions or want to schedule an appointment, please get in touch with us at (651) 615-0777 or visit our website. We look forward to helping you achieve a healthy, beautiful smile!
Is Sedation Dentistry Safe?
Yes! Nitrous oxide (laughing gas) is safe and effective, so you can sit back, relax and enjoy your dental procedure without worrying about pain or discomfort. We'll be there every step of the way, monitoring you until you're out of the sedated state!
Sedation Dentistry For a Safe and Comfortable Visit
At Personal Care Dentistry, we understand that dental visits can be intimidating and overwhelming. That's why we offer Roseville sedation dentistry to help reduce anxiety and fear during your appointment. Our experienced staff will provide personalized attention from start to finish. Contact us today if you have any questions about sedation dentistry or want to schedule an appointment!