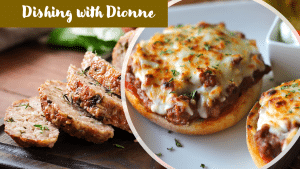 If you are still enthralled by all things turkey, we have a couple of tasty and healthy recipes from Dionne, our amazing dental assistant and first-rate cook. Both recipes call for ground turkey and are easy to make and delicious to eat.
The Turkey Pizza Burgers have just six ingredients, and are a lovely way to serve a low-fat but scrumptious burger on a night when you don't have a lot of time to cook
The Turkey Meatloaf uses sage and onion stuffing mix to give it a little Thanksgiving flair.
Enjoy both recipes!
Turkey Meatloaf
INGREDIENTS
2 pounds ground turkey
1 egg
½ bag Pepperidge Farm sage and onion stuffing mix
1 medium onion
3 ribs celery
2 tablespoons poultry seasoning
2 tablespoons olive oil
2 cups (plus extra) chicken stock
DIRECTIONS
Heat olive oil and heat onions, celery and poultry seasoning. Sautee until tender.
Add stuffing mix and chicken stock, stir until stuffing has absorbed all of the stock. You may need to add extra chicken stock.
Let mixture cool for 10-15 minutes,
Add egg to ground turkey and stir in stuffing mix.
Mold into a loaf on a cookie sheet or into a rectangular pan.
Bake at 375 degrees for about an hour (temperature in the middle should reach 180 degrees)
Serve with mashed potatoes and gravy.
Turkey Pizza Burgers
INGREDIENTS
1 pound ground turkey
1 egg
½ to ¾ cup Italian bread crumbs
1 packet Knorr spaghetti sauce mix
Garlic powder
Crushed red pepper
Mozzarella cheese
DIRECTIONS
Top each patty with pizza sauce and mozzarella cheese.
Place under broiler to melt cheese.
Serve on toasted buns.