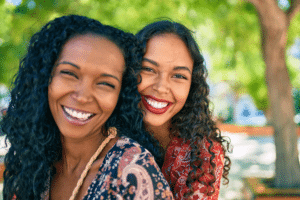 Over time, your teeth can become discolored due to the different food and drink that you consume. The majority of foot food we eat contains artificial coloring, which can stain and discolor your teeth. The best way to brighten your smile is with a prescription take-home whitening kit. We offer this here at Personal Dental Care in Roseville, Minnesota. Brightening your smile can drastically improve your smile and give you a boost of confidence. We invite you to keep reading to learn more about the teeth whitening process and how it can benefit you. 
Take Home Whitening Kits
At Personal Dental Care, we offer take-home whitening kits for your convenience. The process begins with an in-office consultation. The dentist will work with you to create a personalized whitening kit that will give you the results you are looking for. Impressions of your teeth will be made to create custom whitening trays. The trays are what hold the whitening gel. To apply the gel, you simply squirt a thin layer into the tray. You should avoid wearing the whitening trays overnight. 
Take home whitening kits are quick and convenient. However, it may take more time for you to notice the results compared to professional in-house whitening. Your whitening trays can be reused as often as you would like and any time you run out of whitening bleach, you can come into our office to receive more. At any time you would like to adjust your take-home kit, we are happy to change that for you as well. 
Today, there are so many different options available for over the counter whitening products. While many of these products are safe to use, the results will not be as noticeable or as permanent. You will spend more money replacing whitening products and your desired whitening shade is not guaranteed. Save time and money by using our take-home whitening kit. 
Benefits of Teeth Whitening
Take-home whitening kits come with many major benefits:
Guaranteed a more reliable treatment 

A boost in confidence 

Personalize treatment and care

Control over your results

Whiten at your own convenience 
Contact our Dental Professionals
At Personal Dental Care, we know the value of a white, straight smile. If you already love the alignment of your teeth but are looking for further improvement, teeth whitening is for you! We would love to have you in our office as soon as possible to help you start your whitening treatment. If you are in Roseville, Minnesota, contact our office today!