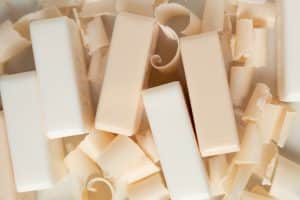 When you reach for a tube of modern-day toothpaste, do you ever wonder what exactly is in that tube? You probably know there is fluoride in the paste, which is a great cavity fighter. Often it will include a whitener for brighter teeth, plus ingredients for flavor, color, smoothness and moistness.
But have you ever thought as you reached for your tube of toothpaste, "I wonder what the ancient Greeks or Romans used to keep their gums and teeth clean?" Or "How did they whiten their teeth and freshen their breath?" Well, we have the answers!
The Egyptians were using a paste for teeth-cleaning (approximately 5000 BC) even before they were using toothbrushes. The ingredients for the Egyptians' tooth powder included the ashes from the hooves of oxen, eggshells that had been burned, and volcanic pumice. It was guaranteed to scrub away plaque but the taste must have been something not to look forward to using.
However, the Romans – and Greeks – liked their tooth cleaners to be even more abrasive. So their ingredients often included bones that had been crushed and the shells from oysters. Flavoring was added by the Romans (thanks goodness), but they also added bark and charcoal that had been powdered (yuck!).
For the Chinese, toothpaste often included ingredients such as herbal mints, salt and ginseng root.
By the early1800s in England, the technology of toothpastes still hadn't advanced much beyond what the Egyptians were using 7,000 years previously. In England, the betel nut was included in toothpastes, which brought a smile to users faces since betel nut juice is a mild narcotic. Additional ingredients included soap (you washed your own mouth out!), chalk and ground charcoal (which would kind of ruin a bright smile).
Plus – even in the early 1800s – all of the recipes for toothpastes were still based on creating a powder. It wasn't until the mid 1800s that the first "modern" toothpaste was developed. It came in a jar and was named "Cream Dentrifice". It wasn't until the early 1870s that Colgate began mass-producing toothpaste in jars. Twenty years later, Colgate brought toothpaste-in-a-tube to consumers.
Fluoride was added as a key ingredient in 1914 to aid in preventing tooth decay. Soap continued to be a key ingredient in toothpastes up until the mid 1940s because of its usefulness in making the toothpaste smooth and emulsifying the paste. Soap was replaced with sodium lauryl sulphate, which is still used in today's toothpastes.
Specific conditions and diseases were the focus of toothpaste development after the 1940s. These included tooth sensitivity and low-abrasive toothpastes.
Recent advances included adding Triclosan to toothpastes. This ingredient offers additional protection against cavities, plaque, disease of the gums, and bad breath.